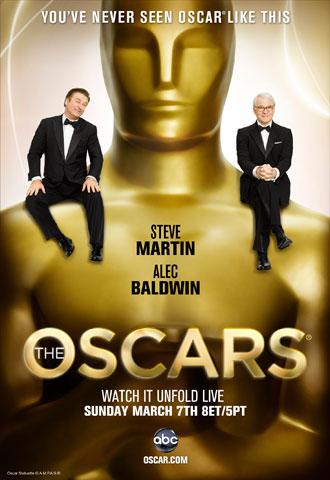 Hoy 2 de febrero del 2010, se dio la lista de los nominados a la 82 Entrega de los Premios Óscar, en la que la película peruana
La Teta Asustada
consiguió la primera nominación en la historia del cine peruano a Mejor Filme en Lengua Extranjera en estos premios,pero no la tendrá nada fácil contra la alemana ganadora del Palma de Oro 2009,
The White Ribbon,
además de competir contra la argentina
El Secreto de Tus Ojos,
la israelí
Ajami,
y la francesa
Un Prophèt.
UN ORGULLO PARA EL PERÚ Y FELICITACIONES A CLAUDIA LLOSA Y A TODO EL ELENCO CON EL QUE TRABAJO.

"Qué lindo, que bueno es todo esto, estoy en estado de 'schock' aún no lo puedo creer", indico la talentosa cineasta desde España.
"No tienes una idea, incluso estoy enferma, con fiebre.-ríe euforicamente- Es loco. La emoción me hizo saltar. Lo hemos gritado, estamos emocionadas, el teléfono no para de sonar. Yo no me lo creo. Cuando llegamos a las 9 nominadas yo dije hasta aquí es demasiado. Casi me muero por la emoción.". En declaraciones para El Comercio.
Entre los lideres de la nominación, con 9 nominaciones, respectivamente, son la bélica The Hurt Loker y la ciencia ficción y nada espectacular Avatar, quienes competirán por mejor película. Lo que si es sorprendente es la nominación de Up, la excelente película animada competira por la máxima presea, además de participar por mejor película animada.
A continuación la lista completa de los 82 nominados:
-Mejor Actor:Jeff Bridges
por Crazy HeartGeorge Clooney por Up In The Air Colin Firth por A Single ManMorgan Freeman por InvictusJeremy Renner por The Hurt Locker
-Mejor Actor de Reparto:Matt Damon
por InvictusWoddy Harrelson por The MessengerChristopher Plummer por The Last StationStanley Tucci por The Lovely BonesChristoph Waltz por Inglourious Basterds
-Mejor Actriz:Sandra Bullock
por The Blind SideHellen Mirren por The Last StationCarey Mulligan por An EducationGabourey Sidibe por Precious: Based on the Novel 'Push' by SapphireMeryl Streep por Julie & Julia
-Mejor Actiz de Reparto:
Penelope Cruz por NineVera Farmiga por Up In The AirMaggie Gyllenhaal por Crazy HeartAnna Kendrick por Up In The AirMo'Nique por Precious: Based on The Novel 'Push' by Shapphire
-Mejor Película Animada:
Coraline Fantastic Mr. FoxThe Princess and the FrogThe Secret of KellsUp
-Mejor Direccion de Arte:
Rick Carter y Robert Stromberg por AvatarDave Warren y Anastasia Massaro por The
Imaginarium
of Doctor ParnassusJohn Myhe por NineSarah Greendwood por Sherlock HolmesPatrice Vernette por The Young Victoria
-Mejor Cinematografía:
Mauro Fiore por AvatarBruno Delbonnel por Harry Potter and the Half-Blood PrinceBarry Ackroyd por The Hurt LockerRobert Richardson por Inglourious BasterdsChristian Berger por The White Ribbon
-Mejor Diseño de Vestuario:
Janet Patterson por Bright StarCatherine Leterrrier por Coco Avant ChannelMonique Prudhommr por The Imaginarium of Doctor Parnassus Colleen Atwood por NineSandy Powell por The Young Victoria
-Mejor Dirección:James Cameron
por AvatarKathryn Bigelow por The Hurt LockerQuentin Tarantino por Inglourious BasterdsLee Daniels por PreciousJason Reitman por Up In The Air
-Mejor Documental:
Burna VJThe CoveFood, Inc.The Most Dangerous Man in America: Daniel Ellsberg and the Pentagon PapersWhich Way Home
-Mejor Corto Documental:
China's Unnatural Disaster: The Tears of Sichuan ProvinceThe Last Campaign of Governor Booth Gardner The Last Truck: Closing of a GM PlantMusic by PrudenceRabbit à la Berlin
-Mejor Edición:
Stephen Rivkin, John Refoua y James Cameron por AvatarJulian Clarke por District 9Bob Murawski y Chris Innis por The Hurt LockerSally Menke por Inglourious BasterdsJoe Klotz por Precious
-Mejor Pelicula en Lengua Extranjera:
Ajami (Israel)El Secreto de Sus Ojos (Argentina)La Teta Asustada (Perú)Un Prophète (Francia)The White Ribbon (Alemania)
-Mejor Maquillaje:
Aldo Signoretti y Vittorio Sodano por II DivoBarney Burman. Mindy Hall and Joel Harlow por Star TrekJohn Henry Gordon y Jenny Shircore
-Mejor Score:
James Horner por AvatarAlexandre Desplat por Fantastic Mr. Fox
Hans Zimmer por Sherlock Holmes
Michael Giacchino por Up
-Mejor Canción Original:
"Almost There" by Randy Newman por The Princess and the Frog
"Down in New Orleans" by Randy Newman por The Princess and the Frog
"Loin de Paname" by Frank Thomas por Paris 36
"Take it All" by Maury Yeston por Nine
"The Weary Kind (Theme from Crazy Heart)" by Ryan Bingham and T Bone Burnett
-Mejor Película:
The Blind Side
District 9
Avatar
An Education
The Hurt Locker
Inglourious Basterds
Precious: Based on The Novel 'Push' by Sapphire
A Serious Man
Up
Up In The Air
-Mejor Cortometraje Animado:
French Roast
Granny O'Grimm's Sleeping Beauty
Logorama
A Matter of Loaf and Death
-Mejor Cortometraje :
The Door
Instead of Abracadabra
Kavi
M

iracle Fish
The New Tenants
-Mejor Edición de Sonido:
Chirstopher Boyes y Gwendolyn Yates Whittle por Avatar
Paul N.J. Ottosson por The Hurt Locker
Wylie Stateman por Inglourious Basterds
Mark Stoeckinger y Alan Rankin por Star Trek
Michael Silvers y Tom Myers por Up
-Mejor Mezcla de Sonido:
Christopher Boyes, Gary Summers, Andy Nelson y Tony Johnson por Avatar
Paul N.J. Ottosson y Ray Beckett por The Hurt Locker
Michael Minkler, Tony Lamberti y Mark Ulano por Inglourious Basterds
Anna Behlmer, Andy Nelson y Peter J. Devlin por Star Trek
Greg P.Russel, Gary Summers y Geoffrey Patterson por Transformers: Revenge of the Fallen
-Mejor Efectos Especiales:
Joe Letteri, Sthepen Rosenbaum, Richard Baneham y Andrew R.Jones por Avatar
Dan Kaufman, Peter Muyzers, Robert Habros y Matt Aitken por District 9
Roger Guyett, Russel Earl, Paul Kavanagh y Burt Dalton por Star Trek
-Mejor Guión Adaptado:
Neill Blomkamp y Terri Tatchell por District 9
Nick Hornby por An Education
Jesse Armstrong, Simon Blackwell, Armando Lannucci y Tony Roche por In The Loop
Geoffrey Fletcher por Precious: Based on the Novel 'Push' by Sapphire
Jason Reitman y Sheldon Turner por Up In The Air
-Mejor Guión Original:
Mark Boal por The Hurt Locker
Quentin Tarantino por Inglourious Basterds
Alessando Camon & Oren Moverman por The Messenger
Joel Coen & Ethan Coen por A Serious Man
Bob Peterson, Pete Docter, Tom McCarthy por Up
Esa fue la lista completa y estaremos en vivo desde el Teatro Kodad el dia 7 de marzo para la transmisión y conocer los ganadores