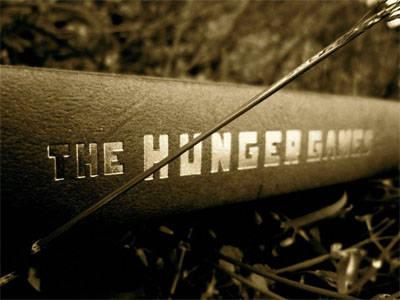 I believe all of us who read Suzanne Collins' trilogy were left with our mouths open and with a "Oh-my-freaking-God" on the lips when we saw the full trailer for "The Hunger Games". Insane! Months ago, in May, I started reading the first book and in a matter of days I had finished the trilogy. Those were days and nights of turning the pages of this story; at work, on the bus on the way to college, sometimes at college before class,on the bus back home, and then at home in my bed, until reaching that ending in which I couldn't help crying.
I loved meeting all of the characters in the story; imagining the landscapes of this world that was nothing but the leftovers of the Apocalypse; crying, laughing and following lines and lines and dots and lines with high suspense until the end. This trilogy is exciting and without any doubt one of my favorite and recomended.
Those who haven't read them yet and would rather enjoy the books before watching the adaptation are still in time to catch up. The movie will open in the United States in March of the upcoming year and in April in Spain. You won't regret it, "The Hunger Games", "Catching Fire" and "Mockingjay" are highly adictive.
Particularly, post apocalyptic and science fiction novellas are my favorite kind. That's why I enjoyed Stephen King's "Cell" so much. Having NO IDEA of what might happen when the unthinkably worse has already happened  and that anxiety page after page, drives me crazy! If you enjoy this kind of story accompanied with humor, romance and adventure, don't waste any more time and find Suzanne Collins' saga NOW.
When you finish it, watch the trailer and relive the story; get your heartbeat racing as Katniss enters the Capitol's arena, fall in love, feel rage and spite over Peeta and Gale, and don't you think for one second that you might be disappointed for meeting them.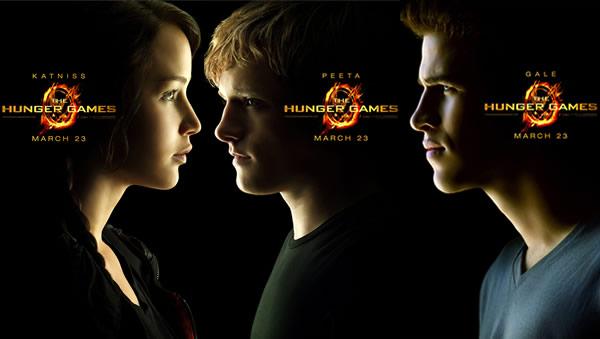 I wanna cry u.u